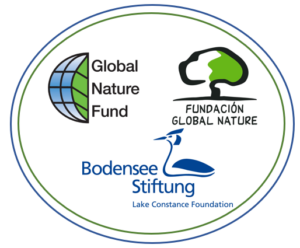 For more than two decades, Lake Constance Foundation has developed and implemented – in close coordination with the Global Nature Fund and the Fundación Global Nature in Spain – a large number of international projects focusing on wetlands conservation and restoration, protection of biodiversity in lake regions, nature based solutions, climate change mitigation and adaptation actions, sustainable models for agriculture, new consumption strategies and corporate policies in the agro-food sector.
These actions and projects have not only been developed and realised in those countries where the three charitable foundations are based, Germany and Spain, but they have also been spread to many European countries as well as to countries on all five continents through the Living Lakes worldwide network, of which the three entities are founding partners. This achievement has also been recognized by the transfer of results to different regulatory frameworks as well as by numerous awards.
Given the success of this common strategy, and the high importance of multi-sectoral cooperation in an increasingly globalized world, the three institutions have decided to formalise this successful approach and collaboration by signing a Memorandum of Co-operation. The aim for the future is to establish even more solid joint programs and projects of mutual interest, to merge and to exchange capacities and experiences and to take advantage of synergies, in accordance with respective bylaws and strategic plans.
This step will help to increase the successes of our common work during the next years and decades. We also aim at sharing this experiences and involve new entities into this collaborative approach, forming a solid international network able to face and tackle the huge environmental challenges of our society. Join us!