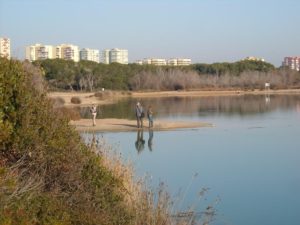 The ESPON LAKES project organises a European roundtable on Integrated Territorial Development in large lake regions: "EU meets large lake regions" ( >> more info << ).
The event will take place online, on 10 March 2022, 14:00-16:00.
This is a public event, open to all interested actors at European, national, regional and local levels. Registration is required.
please find the detailed agenda here
Purpose: ESPON LAKES has produced analyses on integrated development in large lake regions in Europe and would like to further support the matching of EU policies and instruments with needs identified at local and regional level. This roundtable will therefore bring together stakeholders from large lake regions and EU institutions and programmes (DG REGIO, DG ENV, Interreg Europe) to further exchange on possible synergies. The following questions will be addressed:
What benefits could one derive from integrated development in large lake regions?
What obstacles need to be overcome to achieve such integrated development?
What existing EU instruments and tools could be mobilised to strengthen capacities of actors at all levels to support sustainable development in large lake regions?
The Lake Constance Foundation contributed in the project to improve the framework conditions (political and funding) for large lakes and their surrounding areas in Europe.