COALESSCE
Community owned and led energy for security climate change and employment
Field of action: Energy Transition
Project goals: COALESCCE aims to increase the capacity for community-based approaches to local renewable energy provision across Europe in order to reduce carbon emissions, increase energy security and tackle fuel poverty whilst driving 'Green Growth'.
Project area: Baden-Württemberg
Duration: January 2017- Juni 2021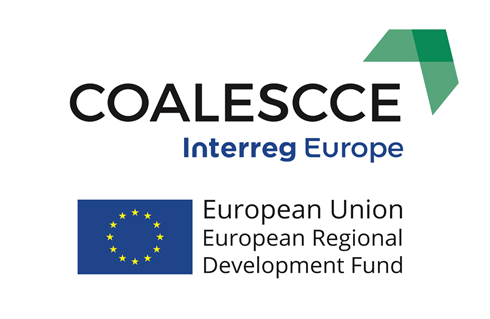 Background
The basis of the work of COALESCCE is the integrated energy and climate protection concept (IEKK) of the state Baden-Württemberg. Focus of COALESSCE is on community-based approaches to implement the energy transition on regional and on local level. Acceptance of the energy transition can be achieved if a large part of society is involved and the communities themselves become stakeholders in the energy sector.
Implementation
Assignment of the Lake Constance Foundation within this 4.5-year project is to find holistic energy supply approaches with the involvement of citizens. Objective of the project is to strengthen community energy and to impact local concepts and policies. Focus is not only the expansion of renewable energies but also on promoting energy efficiency. The Lake Constance Foundation can be part of the implementation of instruments and support it with public events, networking and workshops. The 'Peer Reviews' are another key element of the project. Through the peer review procedure, it will be possible to review community energy and to profit of knowledge and expertise from partner organisations.
Project Partners
Oldham Metropolitan Borough Council – UK
Region of Abruzzo – IT
Euro Perspectives Foundation – BG
Renewable Energy Agency Ae3R – RO
Institute of Valencian Business Competitiveness – ES
LENERG Energy Agency – HU